"Mario Strikers: Battle League" Game Page In Action (With One New Arrangement Cover)
Posted by Merit Celaire [ mailto: ]
Date: Thursday, July 14, 2022 - 08:46 PM
Category: Music File Additions/Updates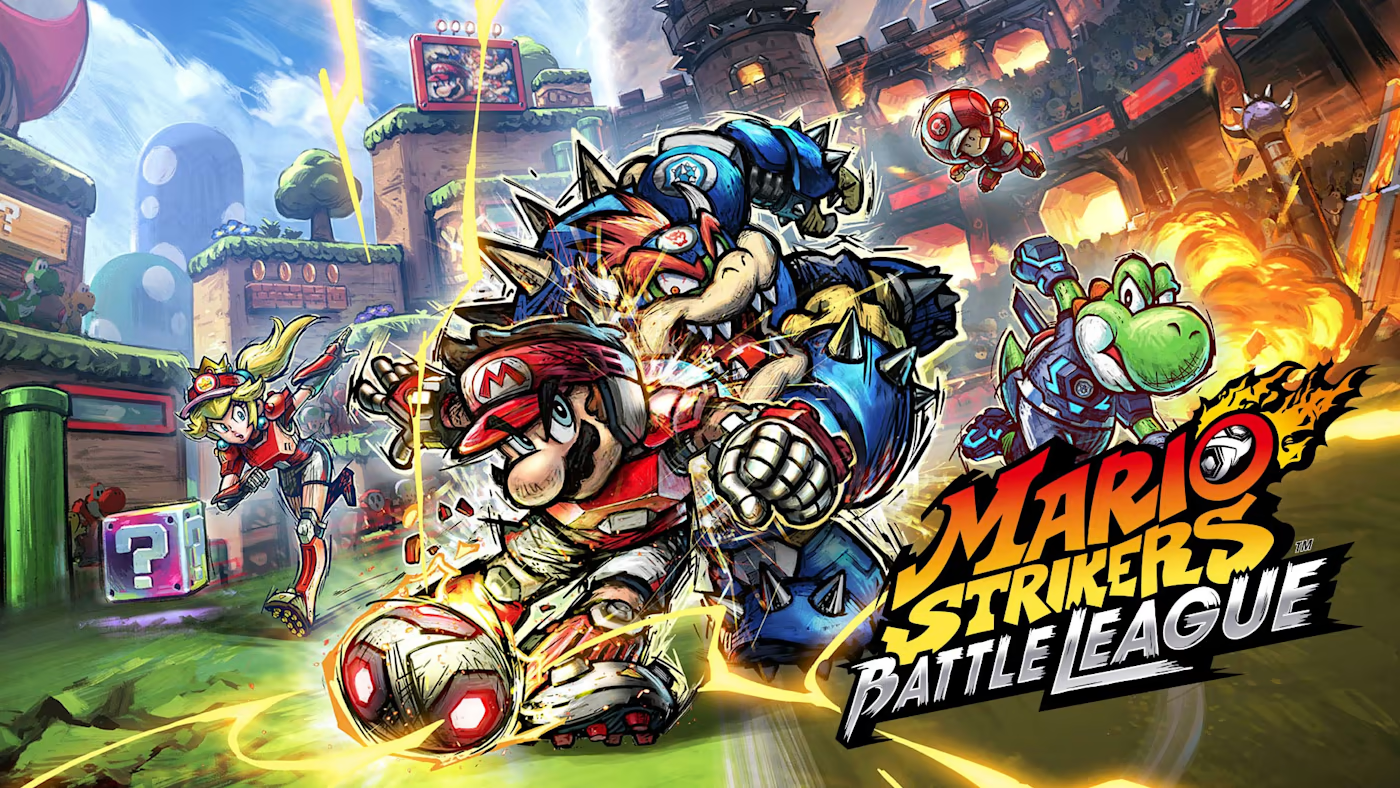 Brace yourselves, awesome people - after one to two months from said installment's release for the Nintendo Switch console, it's time to add an all new page for these operations which will house Super Nintendo music styled covers targeting songs from Mario Strikers: Battle League.

For the time being, one all-new cover has been posted to get the page started - it's targeting one of the tunes that's heard when players are playing "Strike" on a mixed stadium terrain. This was one of the songs that first got my attention when this overview trailer was posted months ago; now I'm happy to share this new addition with you all which can be checked out via the below link:


| New File No. | Song Title | SNES Music Arrangement Style/Featured Instrument Set |
| --- | --- | --- |
| 1 | Mixed Stadium (Theme 1) | Biker Mice From Mars |

Additionally, the two respective suggestions forms have now been updated to reflect the addition of the new Mario Strikers: Battle League page itself on this site. That means that especially for this form in question, if you have found any other song candidates from this said game which you'll hope I'll consider to do in the coming months Super Nintendo music style covers wise, you're able to do so now (make sure to choose the Mario Strikers: Battle League option in question 2A).

As always, if you run into any problems regarding this file itself, please don't hesitate to let me know as soon as possible so I can look into the matter in a timely fashion. Thanks once again for your patience on this and I'll see you again next time around. I'm out for now.
Source URL: