"Super Mario Bros. Wonder" Game Page Now In Action
Posted by Merit Celaire [ mailto: ]
Date: Thursday, November 9, 2023 - 05:31 PM
Category: Music File Additions/Updates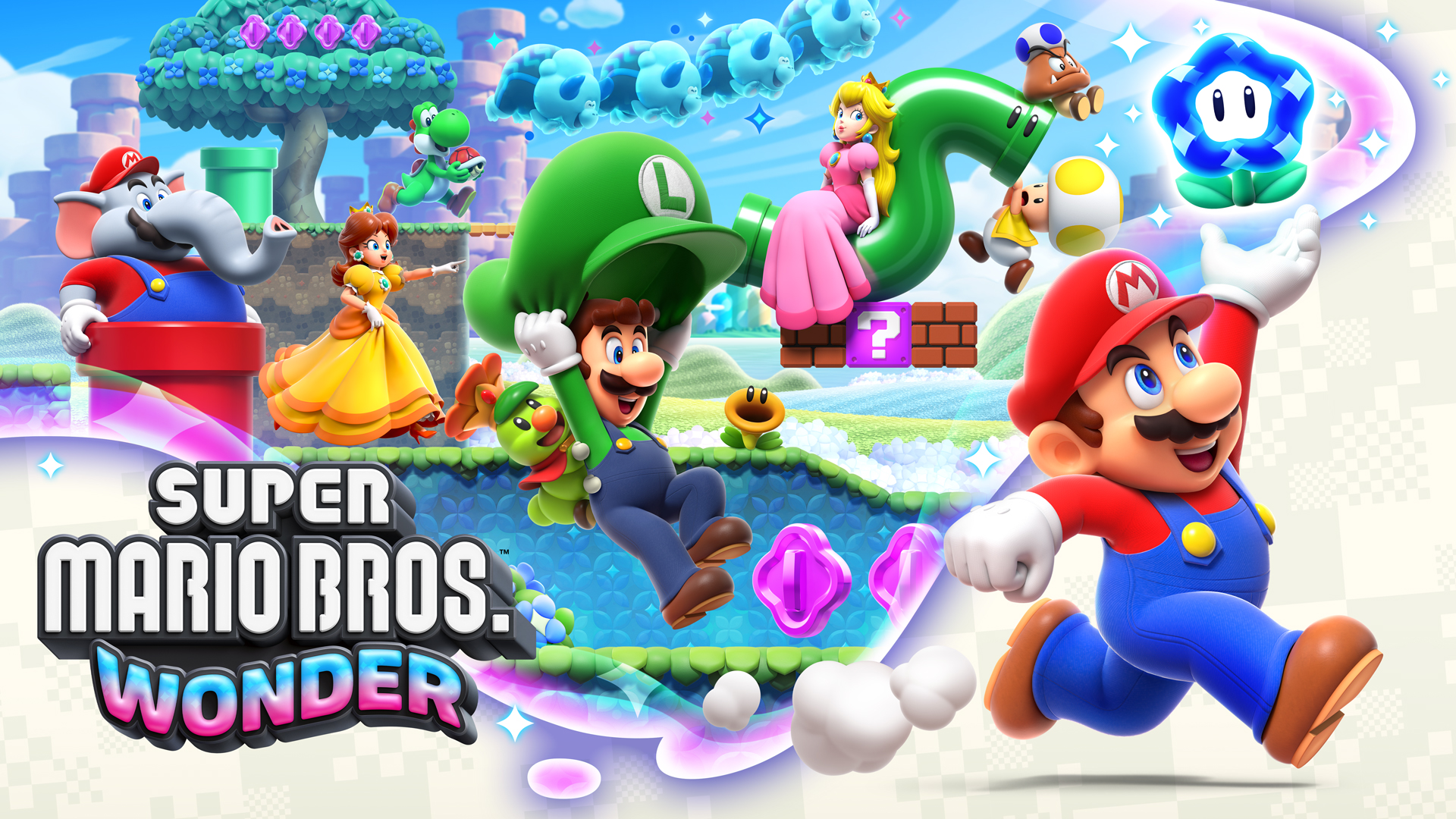 It was only a matter of time after this latest highly acclaimed Super Mario adventure installment for the Nintendo Switch consoles got onto the scene since late last month, awesome people. Now a few weeks later, our newest game page has now hit our music operations under the name of Super Mario Bros. Wonder!

And along with this latest game page addition to house the Super Nintendo music styled arrangement covers done by yours truly targeting songs from this game in question comes eight new files to start it off on a high note. But don't be surprised that as the month progress from tonight that more addictive songs from the Super Mario Bros. Wonder game will be targeted when I have room in my schedule to decide what to focus on next.

I might elaborate on this more on a future detailed posting in the future, but please be aware that in the first batch of covers that will be listed below (along with the respective file links) there might be some differences in certain songs (like Shining Falls, Bowser's Rage Stage ("Wonder Course" Section), and the "athletic version" of the overall Super Mario Bros. Wonder theme, especially). But regardless, you'll all find out why these songs themselves in question caught my attention like that when said installment finally got released last month to do my Super Nintendo music styled cover process on. And here they are now:


Additionally, the online suggestion forms have been updated as of tonight to reflect the new game page addition on this site for Super Mario Bros. Wonder. So if you have any other song candidates related to this installment which you hope will hit my planbook in the coming months as well as to let me know in general if you're looking forward to further song covers from said game, please don't hesitate to let me know about it... because I'm sure we're all in agreement that this latest installment for the Super Mario videogame series as a whole is a literal big deal on all angles, without a doubt.

That's all for now; if you have any further questions about these latest music arrangement file additions shared on this post (or if you have any problems in accessing said files in question here), let me know via this main online contact form as well so I can investigate the situation further. See you all later.
Source URL: