"Mario Kart Tour" - 1st Anniversary Shoutout (And Other Music Operations Related News)
Posted by Merit Celaire [ mailto: ]
Date: Tuesday, October 6, 2020 - 07:52 AM
Category: Music Operation Happenings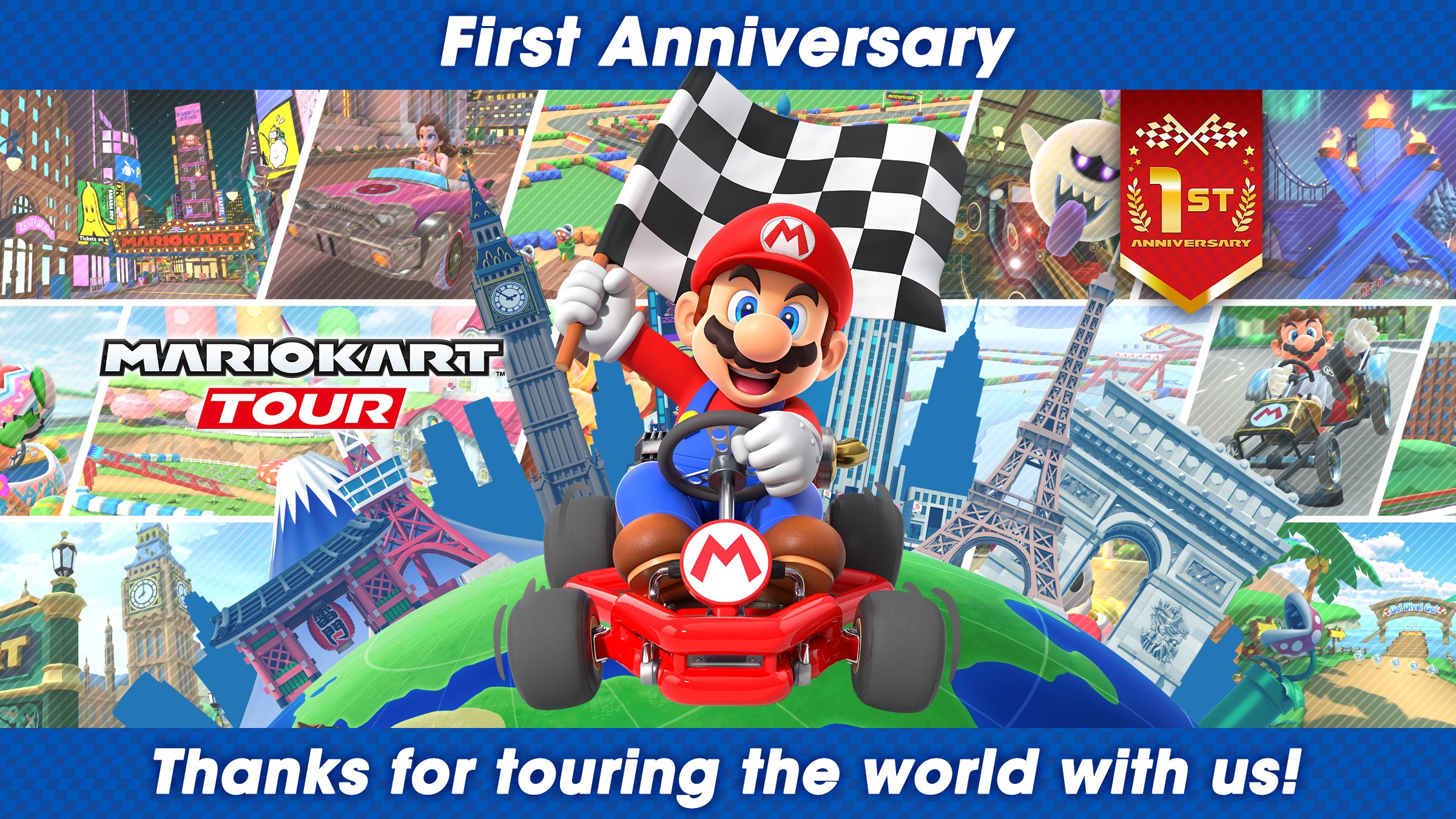 "First Anniversary" image for Mario Kart Tour (courtesy of Nintendo's Twitter account for the said game)


So a little over one year ago (September 25, 2019 to be exact), the first Mario Kart installment for mobile devices got on the scene (under the name of Mario Kart Tour). For these music operations since then, according to this related page, I have done a total of four Super Nintendo music style arrangements covering the musical score of said game.

Although this post is to give our shoutouts for Mario Kart Tour making its first anniversary, this is also to announce that if all goes to plan, we might have our newest Super Nintendo music style arrangement targeting another song from this game posted before the new weekend hits (because I may have also found that "alternate breakthrough" needed to start attacking a very huge backlog of files awaiting finalization for posting to share with you all here). You won't want to miss this; I know that for all of us here, it's been a long time coming since mid-March when COVID-19 started to get in everyone's way, including yours truly. Stay tuned, awesome people! I'm out.
Source URL: